Greetings!
I am attempting to set up an old pc running Ubuntu set up as a middle relay and ran into an issue.
I am following the steps on the Tor project site, and I am stuck on the last part of enabling the tor repository in Debian; specifically getting the command # apt install tor deb.torproject.org-keyring to take.
I have confirmed that, to the best of my knowledge and following the steps the best I understood them, that everything up to this point in the process has been done correctly. I keep getting a message that basically sounds like I have broken packages or am using an unstable distribution.
Here is a link to a screenshot of my terminal as for some reason the forum isn't uploading my image.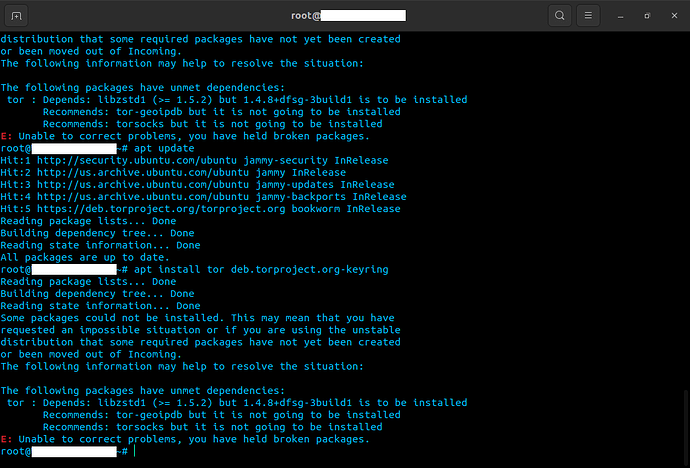 Any advice would be most welcome, and thanks!