Hey guys
Who knows, maybe one day we will be free of the abrupt persecutions carried out by the big-techs.
OS: openSUSE Tumbleweed x86_64
     Kernel: 6.2.8-1-default
     FROM: GNOME 44.0 
     CPU: Intel i3 540 (4) @ 3067GHz
     Torbrowser browser is updated to version 12.04 (based on Mozilla Firefox 102.9.Oesr) (64-bit) manually installed
     Standard security level.

Some Onion services do not work in case of twitter platform.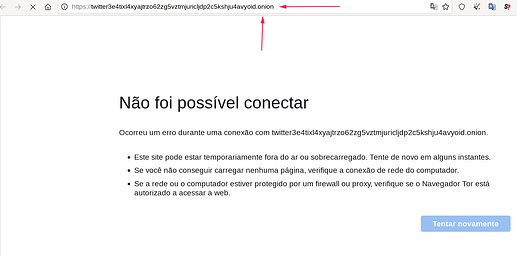 In other cases it works normally, like the facebook platform, but the videos are not displayed. If we enter without being Onion, the videos appear normally. Is this a bug or does it need some adjustment?