OS:windows 7 32bit
Tor version:12
obfs4:wrong
snowflake:right
OS:windows 7 64bit
Tor version:12
obfs4:right
snowflake:right
Hello @sishen. Have you tried using Connection Assist? Connection Assist is a new feature that when required will offer to automatically apply the bridge configuration we think will work best in your location for you.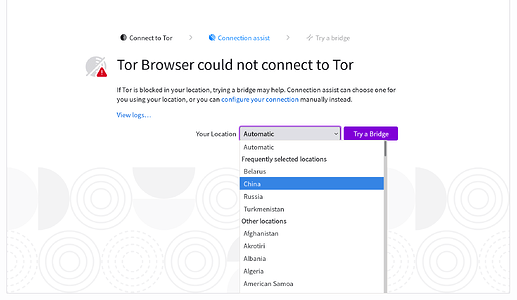 @championquizzer, it looks like @sishen is trying to say that there are some problems with 32 bit build of obfs proxy.
It looks plausible because nowadays not many people use 32 bit versions and these builds are less tested.
Since it supports 32-bit systems, it should be done well