Idk but does this look like it?
BridgeDB requests for each distributor: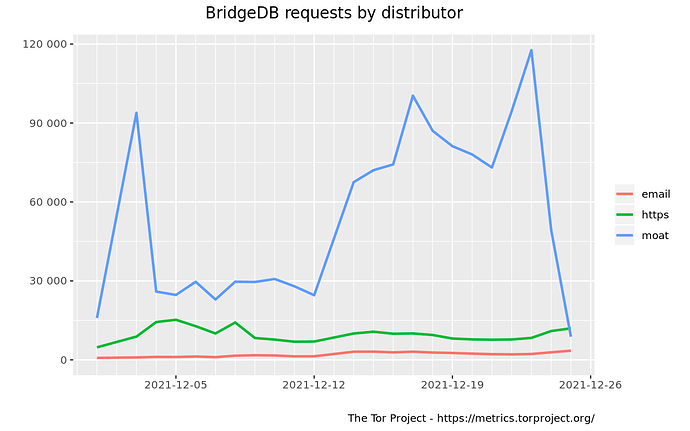 BridgeDB requests for each requested transport: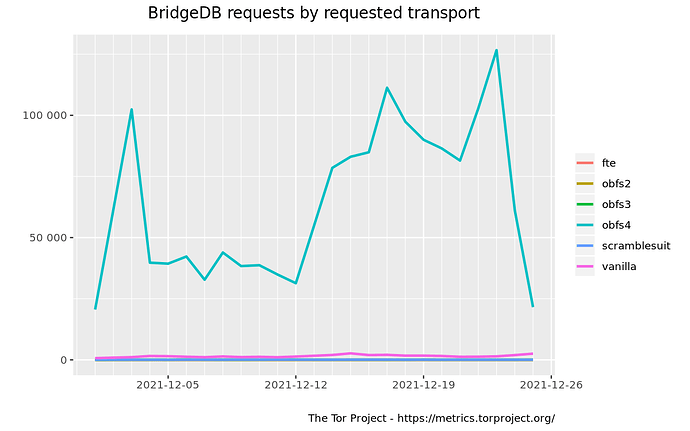 This seems to be an issue in moat: Request bridges from torproject.org gets stuck on "Contacting BridgeDB. Please wait." (#40039) · Issues · The Tor Project / Anti-censorship / BridgeDB · GitLab
Doesn't look like a censorship event, just us being in holidays and not paying enough attention when things break. Sorry

Is not visible (yet) on the metrics, but is working again.
Thanks for the notice.