Issue description:
When configuring advanced network settings, the following sentence gets cut off: "This computer goes through a firewall that only allows connections to certain ports". The word 'ports' is not visible on some configurations.
Steps to reproduce
Launch Tor Browser
Select hamburger menu → Settings → Connection (about:preferences#connection)
Scroll down to Advanced
Select the Settings… button
Notice the issue in the text to the left of the last checkbox
Suggested solution
Make the popup larger to accommodate the full text on different OSs/configurations.
System configuration
Browser: Tor Browser 11.5a12 64-bit (English)
OS: Fedora Linux 36, 64-bit, Wayland
Resolution: 1920x1080
Scale level: 115%
Wayland
Security level: standard
Installation type: Downloaded from Tor Project | Download Tor Browser Alpha. Signature verified.
Screenshots:
X11/XWayland: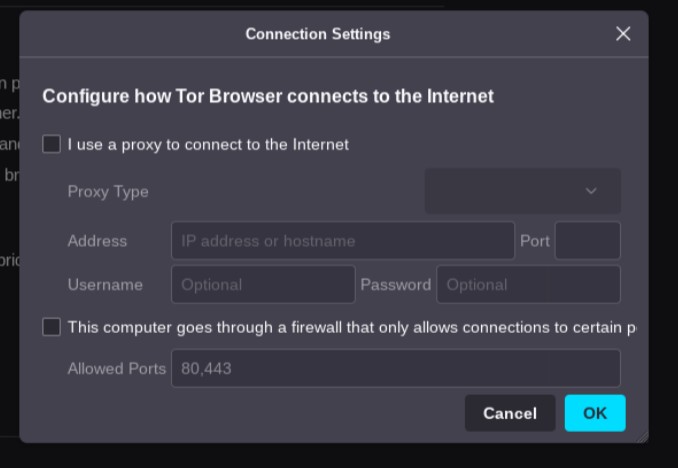 Wayland: