Issue description:
When one or more bridges gets listed in about:preferences#connection (for instance, after a user has selected to Select a Built-In Bridge), a text titled 'Learn more' is displayed beneath each bridge. It should apparently link to a webpage, but clicking on it merely opens about:blank in a new tab.
Steps to reproduce
Launch Tor Browser
Select hamburger menu → Settings → Connection (about:preferences#connection)
Scroll down to Bridges
Choose one of the methods to acquire one or more bridges, or enter one manually
Observe the issue
Screenshot of the issue with the link outlined in red (bridge line obfuscated):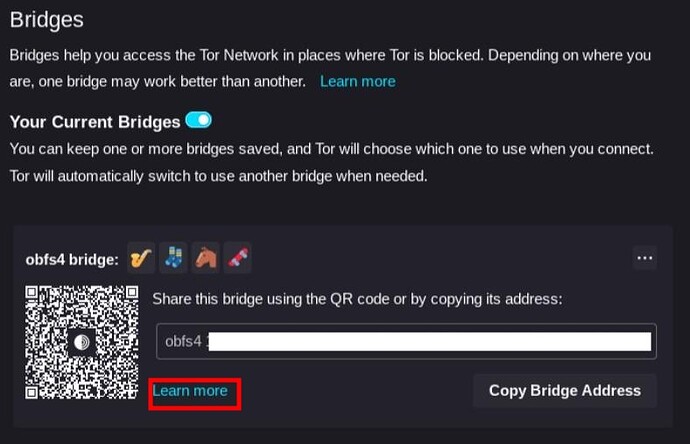 Browser: Tor Browser 11.5a12 64-bit (English)
OS: Fedora Linux 36, 64-bit, Wayland
Security level: standard
Installation type: Downloaded from Tor Project | Download Tor Browser Alpha. Signature verified.