Greetings!
I recently activated IPv6 on my router per my understanding of my ISP configuration (I called the tech support and they had zero clue what I was asking about, so I looked it up) and suddenly on my Relay via Nyx, I have thousands of inbound connections that I never had before!
Yet, strangely, a significantly fewer number of outbound traffic.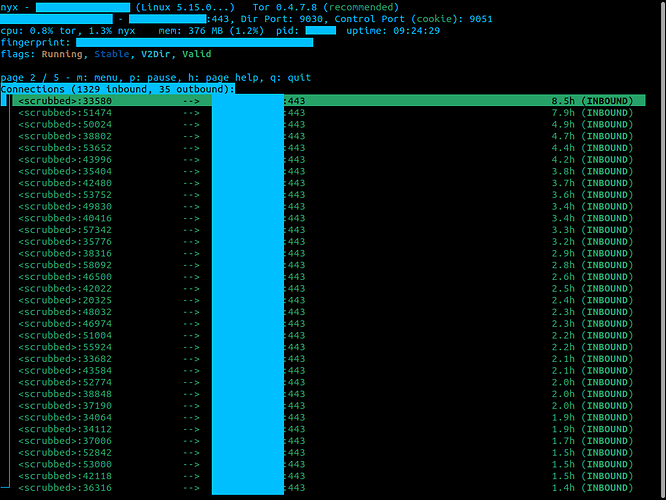 I have spent the last day or so trying to get my relay to recognize the IPv6 and get the OK from running…
ping6 -c2 2001:858:2:2:aabb:0:563b:1526 && ping6 -c2 2620:13:4000:6000::1000:118 && ping6 -c2 2001:67c:289c::9 && ping6 -c2 2001:678:558:1000::244 && ping6 -c2 2607:8500:154::3 && ping6 -c2 2001:638:a000:4140::ffff:189 && echo OK.

Which tells me the relay can do the IPv6 thing, but that's another post altogether.
My main question for this post is this: Why so many inbound suddenly when I never had any before turning on IPv6 on my router, and why is the number of outbound traffic not equal to inbound?
Thanks!