We have installed a snowflake proxy on a standalone server using docker-compose as per the instructions on the tor website (Tor Project | Standalone Snowflake proxy).
Our docker-compose.yl looks like the attached screenshot. We have added command:["-capacity", "300"] to limit clients to 300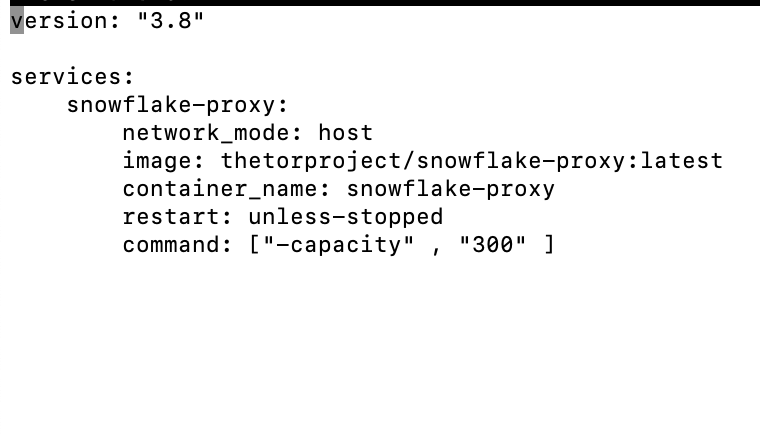 We can rightfully check that the snowflake-proxy container is running by using "docker-compose ps" (check attached screenshot)


Two questions:
1- Is it normal for PORTS to be empty under the output of the docker-compose ps command
2- We can't seem to read the logs at all. we have tried both the following commands:
docker-compose logs snowflake-proxy
docker logs snowflake-proxy
Both commands do not return anything.
When we check the server traffic graphs, nothing seems to be happening.
3- What is the right way to include two custom options in the yml file , like limiting clients to 300 and specifying desired filename for the logs. would it be
command: ["-capacity" , "300" , "-log" , "snowflake-proxy.log"]
Using two separate command lines in the yml file, seems to force docker to only use the last line and discard the first one.
Appreciate the help.