Issue
The user wants to select a Built-In Bridge but is not able to apply it because the user does not see any buttons.
Tor Browser
Tor Browser Alpha 11.5a13, 64bit, German
Installation
Tor Browser installed by torbrowser-install-win64-11.5a13_de executable with German in the dialog "Please select a language".
Device, platform and configuration
PC, Windows 10 Home (21H2), German
Resolution: 1920x1080
Scale level: 100%
Screen orientation: landscape format
Steps to reproduce
Launch Tor Browser
Select hamburger menu → Settings → Connection
Press button "Select a Build-In Bridge…"
The user cannot apply the selection because the buttons are not visible: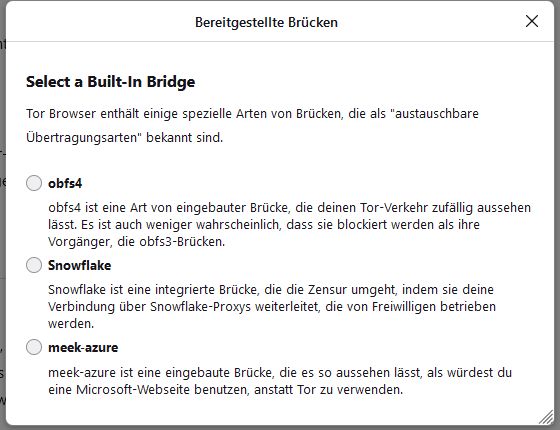 The user must manually enlarge the dialog to see and use the buttons:
For comparison, the dialog in the English version of Tor Browser is correct by default: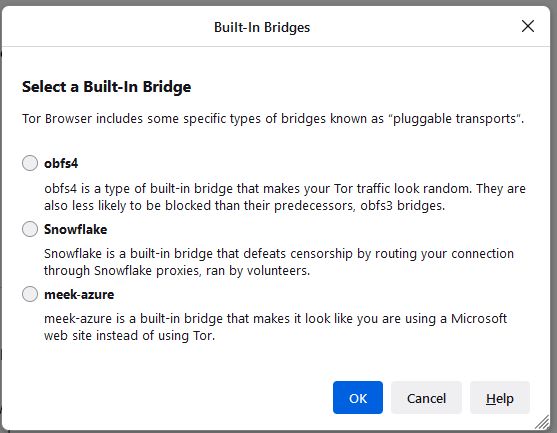 Suggested solution
Increase or automatically adapt the height of the dialog.