When I try to log in I am asked to insert my OTP code, as expected since I enabled 2FA. However, access is often denied with the server complaining about «Invalid authentication code. Each code can only be used once.»: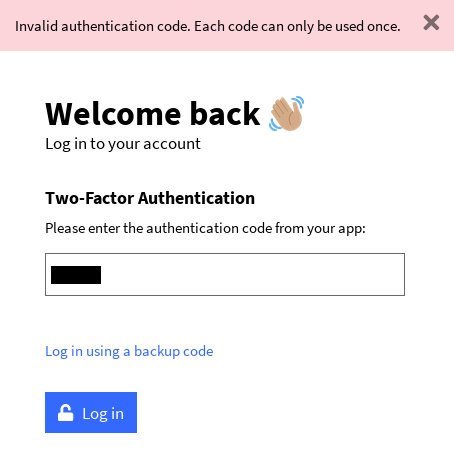 I suppose this is because it thinks I'm trying to use a (already used) backup code and I'm not. If I hit the Log in button enough times, after some attempts resulting in the same error I can login. Also if I wait enough time for the code to change. Not a big problem, but quite annoying.
Is this a known issue?
I don't know it is related, but I'm not the only one with login issues, see Can't login Tor forum (both .net and .org) using email/password .