Hi, I'm facing an issue with a website www.learnaboutcat.com/ where the main page appears fine, but when I click on an article or category, the page gets stuck halfway and prompts me to click to fully expand.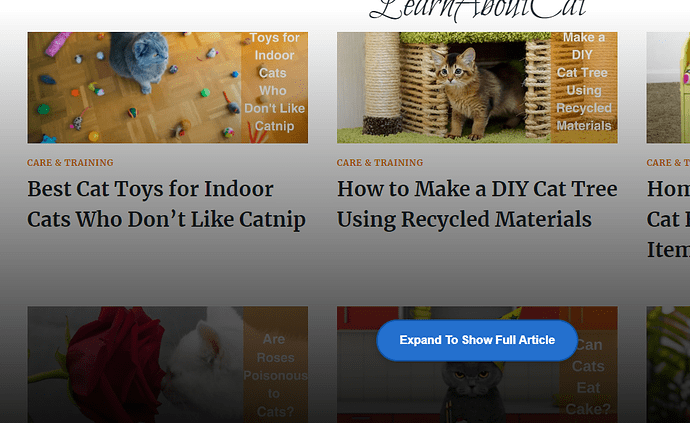 I'm unsure why this is happening or how it occurred in the first place. I'm not sure if it's related to Google AdSense or a Tor browser that caused this issue or some other unknown factor.
I'm feeling quite perplexed about it. Has anyone else experienced a similar problem where the main page loads properly, but the article or category pages get stuck and don't fully load?
I'm in a rush to find a solution, so any assistance would be greatly appreciated. Thank you so much in advance!