I have a similar problem.
I am running a few bridges, with quite some traffic, I run them from my home connections with dynamic IPv4/IPv6 so running bridges is the best way I think. The IP only changes when the connection drops which happens about twice a month, so that is NOT the problem, the connections are fast back in spite of the IP change: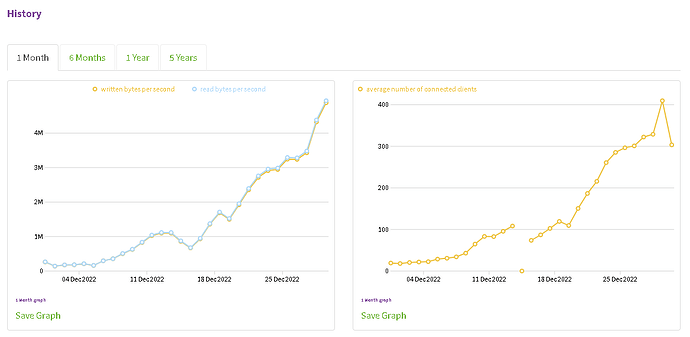 The problem is with one of the bridges which is ALWAYS shown as down with a downtime between one and 2 hours:
Downtime
1 hour 43 minute and 40 seconds
Last Seen
2022-12-31 03:58:42
It is never down, I am monitoring my connections to all my homes.
I don't care about the way the metrics portray it, but it doesn't have any connections, Bridge distribution mechanism is set to none.
I am looking for a solution or at least a workaround.